Hardscaping Solutions and Custom Hardscape Design
Hardscape is a landscape architecture construction such as rock gardens, retaining walls, landscape steps, garden pond design and more. Planting vegetation, being generally softer than hardscape materials, would be the approximate opposite of hardscaping.
If needed, we can involve our certified arborist and/or horticulturist in your hardscape consultation and/or proposal development.
 A few examples of hardscape materials include:
Stone
Wood
Brick
River rock
Mortar/sand
Concrete
Many others
We have many hardscape design materials available, even exotic / imported options. Please visit our showroom for directions or schedule a consultation for more details and to view samples.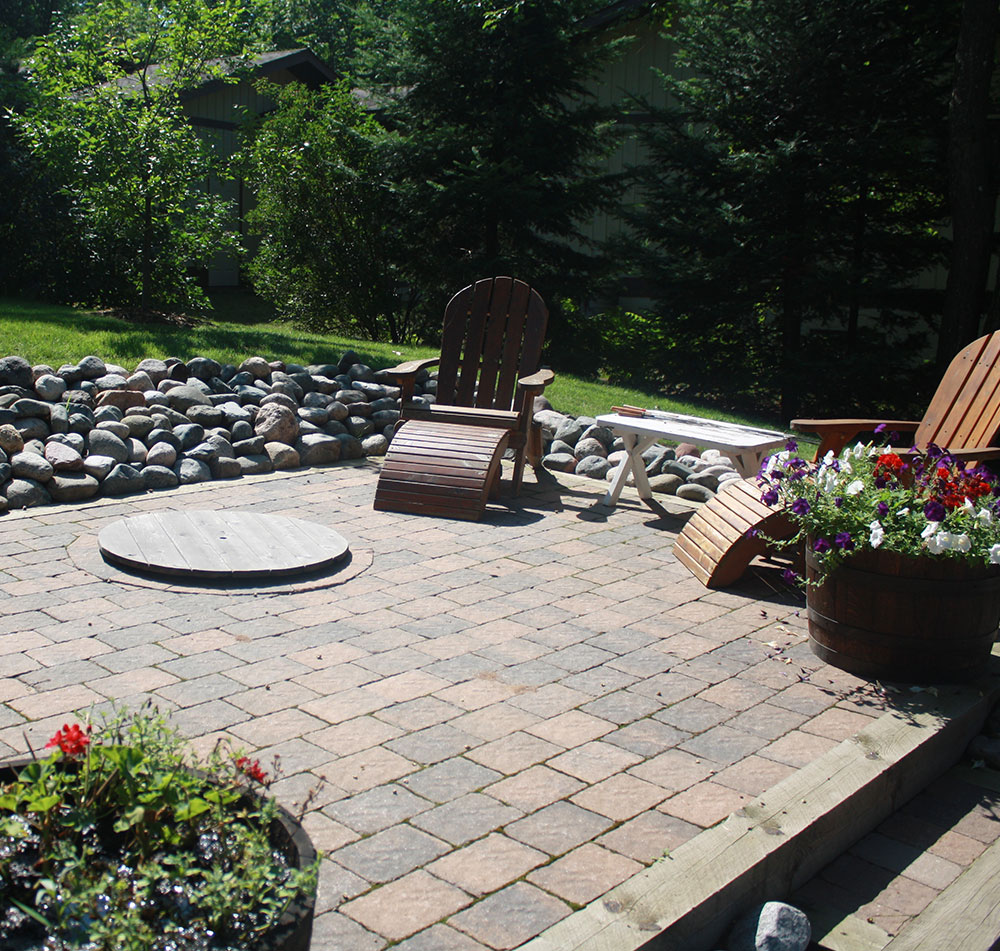 We build hardscape patios, outdoor fireplaces, pergolas, walkways, driveways, and more. The hardscape options available with Custom Caretaking & Landscaping are practically endless.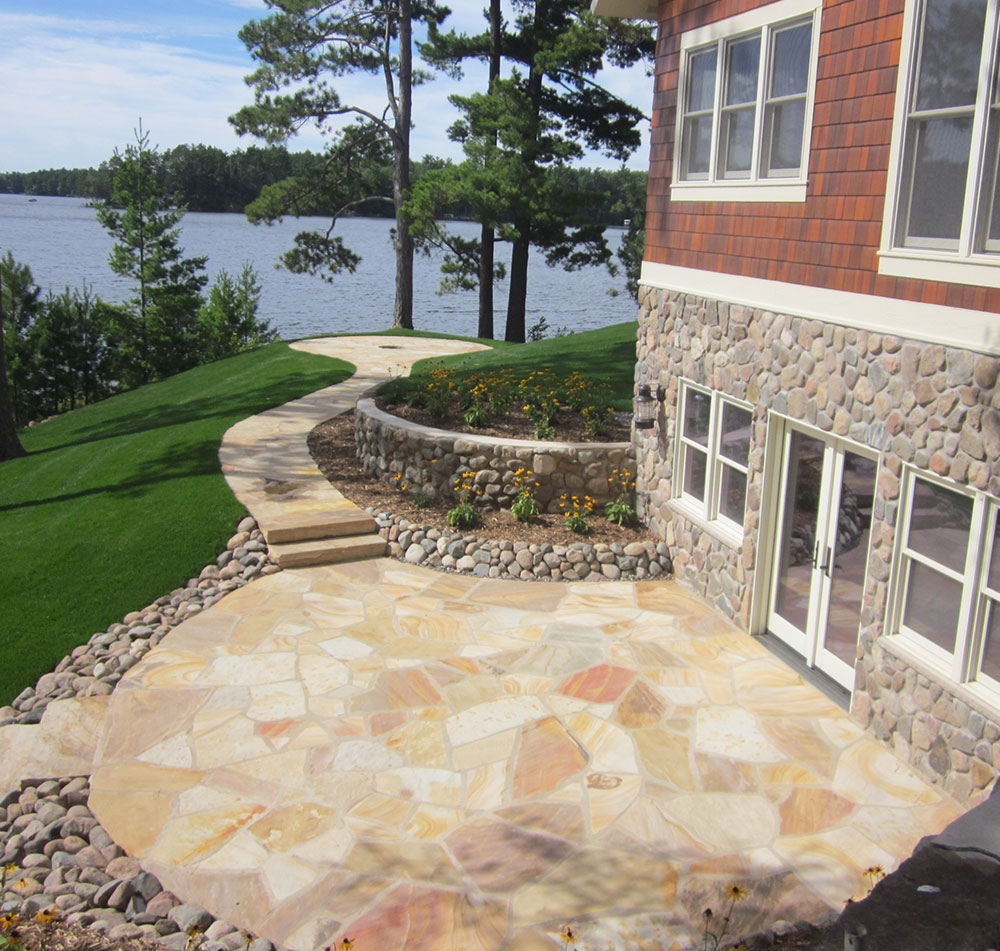 Yard Runoff, Drainage, and Erosion Control
Strategically-selected and placed plants may help to prevent land shifting and erosion while also beautifying your property. Retaining walls are a hardscaping construction that also help. Retaining walls usually serve a dual purpose, protecting walkways and paths for people to access their homes by creating a barrier against land that would otherwise shift or deteriorate, thereby obstructing or damaging footpaths.
Retaining walls, landscape steps, and rock gardens are all hardscape design elements that make your property attractive while managing runoff and providing drainage control. Even if you require no erosion control solutions for your yard, you can still utilize these attractive landscaping features to improve your property's curb appeal.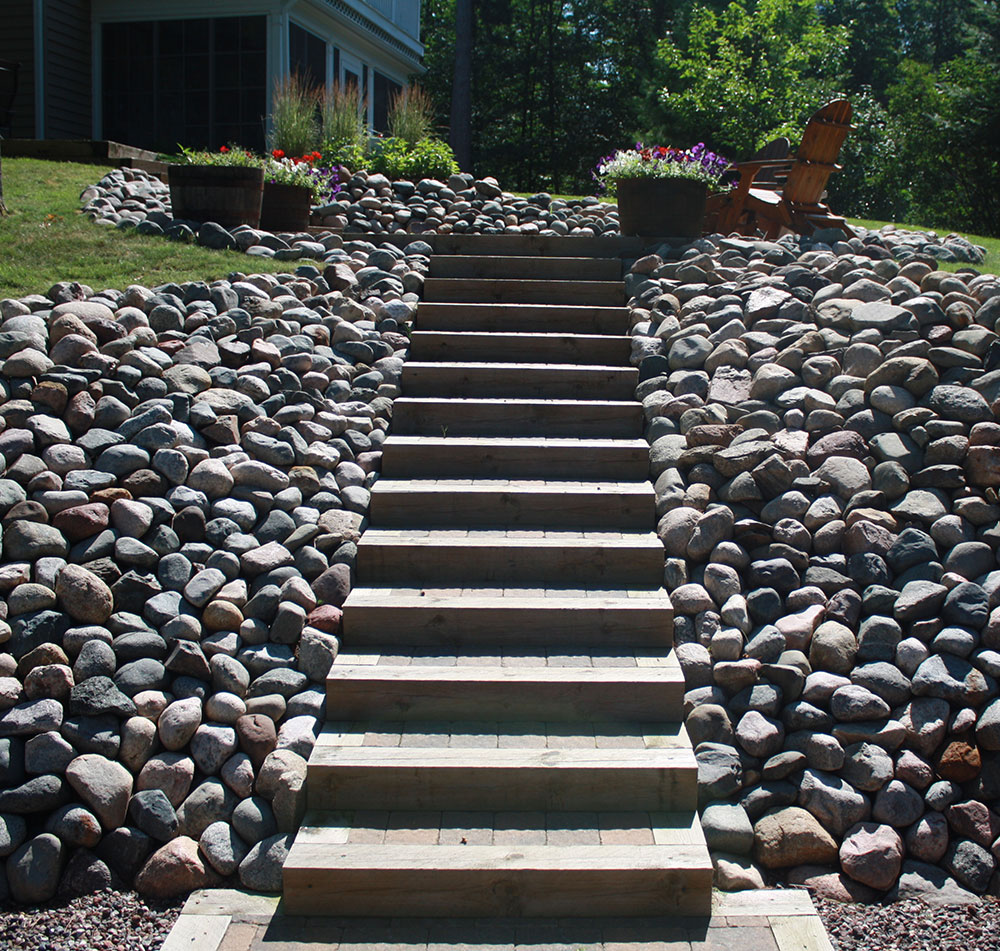 Shoreline Erosion Control: Custom Riprap Design
You can protect your shoreline from eroding over time with proper riprap design. Riprap is a blanket of correctly-sized stones combined with strategically-selected and placed plants for stabilization to prevent shoreline corrosion and wear. A riprap design may include specially-designed fabric, too. A well-constructed riprap design may even prevent damage from ice heaving.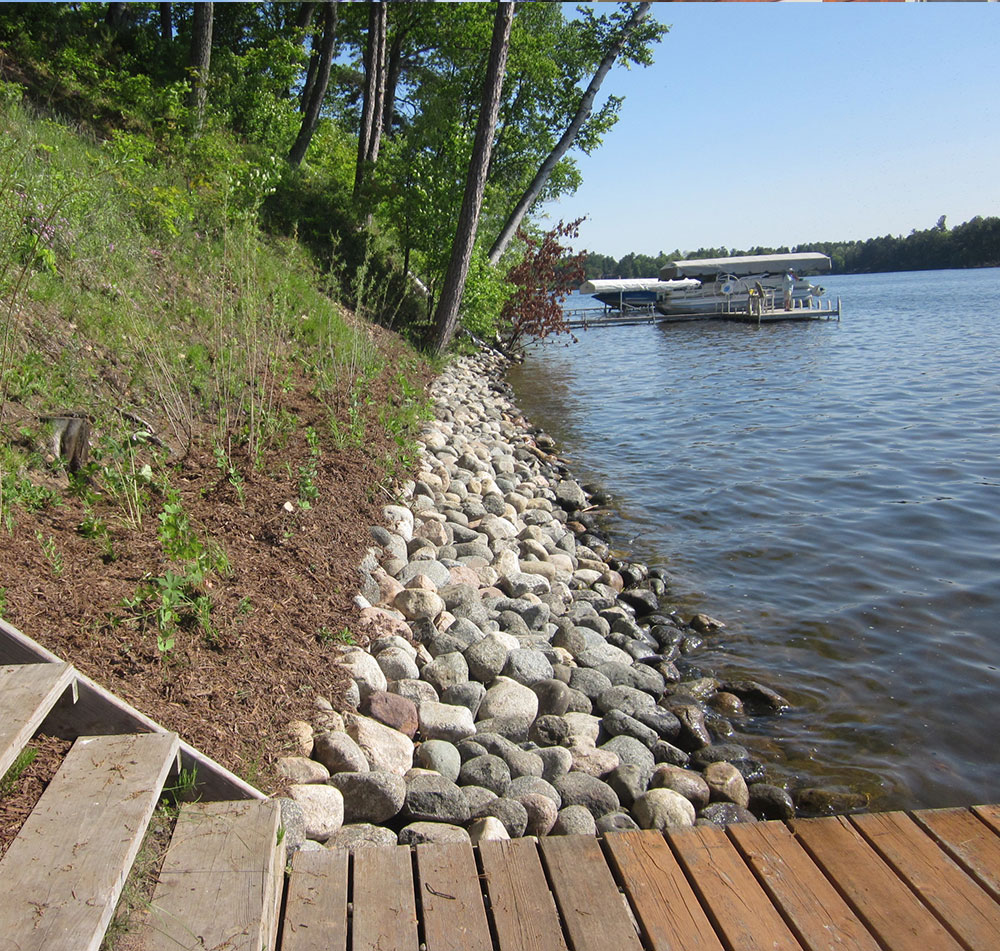 Hardscape Waterfalls and Pond Design
Water features such as a garden pond or landscape waterfalls are luxurious additions to any property, whether commercial or residential, rural or urban. Our pond design services are all-inclusive; not only do we design garden waterfalls and landscape ponds, but we are also able to complete all necessary excavation and installation ourselves. You don't have to worry about unreliable subcontractors becoming involved when you hire Custom Caretaking & Landscaping to construct hardscape and water features.